The Government Security Profession team attended the GCHQ cyber recruitment fair in Nottingham on Friday 13 September.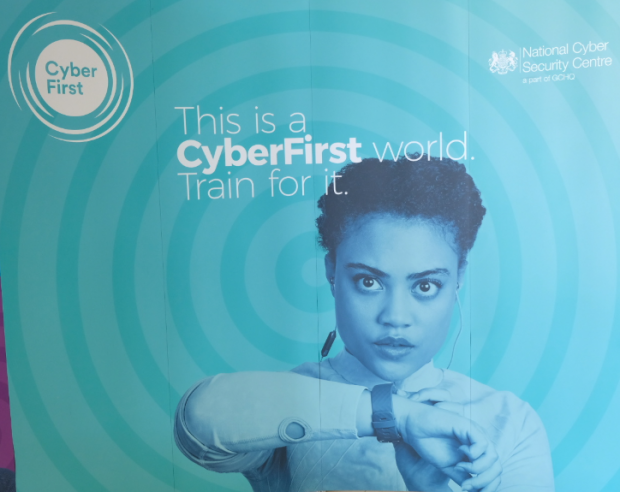 It is the first time the recruitment fair for cyber security students has been held outside of the intelligence agency's base in Cheltenham, and was exclusive to students on the CyberFirst Bursary scheme.
Around 150 attendees were shown the varied career opportunities within the cyber security community and given a chance to demonstrate their talents to 50 prospective employers, as well as find out more about their organisations.
Chris Ensor, deputy director at GCHQ said, "Whether working within government, industry or intelligence and national security, we all have a part to play in making the country the hardest possible target for attackers. We're delighted by the number of students who've come to see what a challenging, yet rewarding, career cyber security can offer and would encourage even more to consider following in their footsteps."
The Government Security Profession stand received a high level of interest from students. Attendees were pleased to hear that as the civil service is the largest employer of cyber security professionals in the country, few employers offer the breadth of roles available to cyber professionals.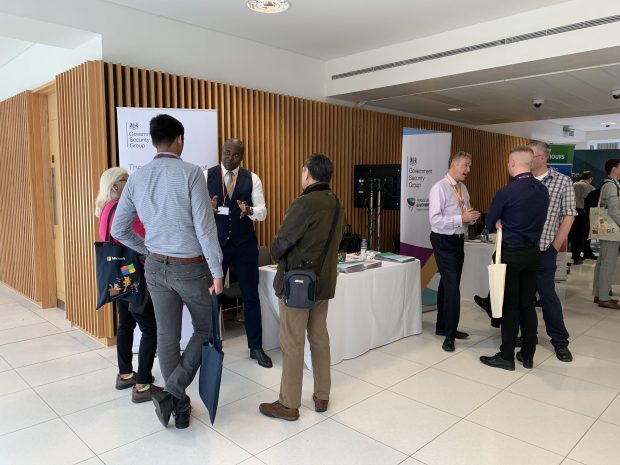 The students were also excited to learn about the upcoming Government Security Profession Career Framework, releasing in early 2020, sets out all the security roles within government and the skills needed to do those jobs effectively. This is an invaluable career development tool which not only provides visibility of security roles but how to focus development of skills in order to progress a career.
Many students asked about opportunities to work in government as part of their courses, either as summer work or one year industrial placements. The Government Security Profession team has started to work towards providing these.
For further information on the Career Framework please email gsp@cabinetoffice.gov.uk
The Security Profession recruitment website can be found here.