Last week, Government Security was proud to hold it's annual cross government conference and awards ceremony at The Mermaid, City of London. Hosted by the Government Chief Security Officer, Dominic Fortescue, the event brought together over 500 security professionals from government departments from across the country.
Dominic opened the event by setting out the functional agenda and professionalisation of Government Security. The primary objective for the conference was to reinforce our commitment to our Vision for Government Security by reflecting on the Function's key achievements over the past year and looking ahead to the future of security in Government.  This was followed by the official launch of the new Government Security Profession Framework , the first of its kind for security professionals in Government.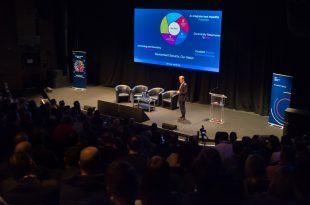 The opening address was followed by keynote speeches on 'Security perspectives from the private sector' by IBM and 'Driving successful 5-eyes collaboration in security' by a representative from the Candanian Government.
Due to a busy day on Whitehall with the Cabinet reshuffle and a royal visit taking place, the Chief Executive of the Civil Service, John Manzoni joined the conference via skype and outlined his vision for the future of Government Security and celebrated some of our latest successes. 
The "Marketplace" showcasing both our Government and industry security partners was buzzing throughout the day as participants visited stands hosted by Amazon WebServices, Microsoft and government partners such as UK Security Vetting and the Government Security Profession.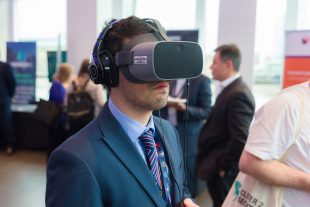 For the second year running, we were able to close the conference celebrating our people at the glittering  "Government Recognising Our People Awards" ceremony. Read more about who the winners are here.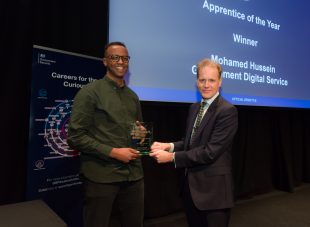 We would like to thank all our speakers, presenters and delegates as well as all the staff in the Government Security Function, due to this collaborative effect the day was a fantastic success.