Curious about a career in cyber security or know someone who might be? 
The Government Security Profession is pleased to announce it is recruiting the future leaders and experts in its 2020 intake of the level 4 cyber apprenticeship scheme.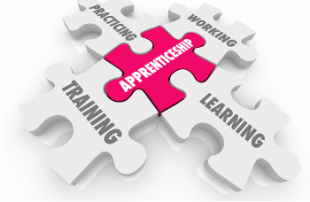 As a cyber apprentice, you will receive two years of expert on-the-job experience with formal learning, developing skills that are important not just for your future career but for life.
Last year, the Government Security Profession had its highest intake of over 26 cyber apprentices across 20 government departments. So, come and join our future pipeline of talent.
The importance of cyber security has never been felt so acutely in our society and the importance of maintaining strong cyber defences is fundamental across all organisations. This is particularly true within government where we hold considerable amounts of citizens' data, support the critical national infrastructure and hold considerable sums of money for public sector finance. Are you ready to be a vital piece of the puzzle that helps protect our government, assets and our people? 
Do you think you have what it takes to work in a high-profile, fast paced and dynamically changing environment, while working in Government Security?

Do you have the drive, interest and knowledge of cyber security via studies or experience to push your skills to the limit?

Do you have the passion to succeed? 

Are you a UK national, would be over 18 years old at the commencement of employment and have knowledge and experience of Information Technology?
If you answered YES to the above questions, then the level 4 cyber apprentice scheme is for you! 
To apply, view vacancies and closing dates please click here.
For further information on the cyber apprenticeship scheme please contact GSP
Watch this short video from previous apprentices in this Cyber Apprentice video. Cyber security apprentice video transcript available here.