Ever thought about a career in cyber security or know someone who might be interested?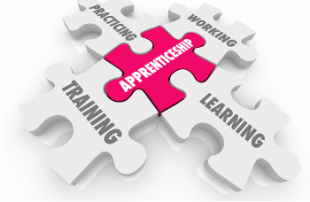 The Government Security Profession is pleased to announce it is now recruiting for the 2021 intake of the level 4 cyber security apprenticeship scheme.
As a cyber apprentice, you will be trained against the Level 4 Cyber Security Technologist apprenticeship standard and will gain an understanding of cyber threats, hazards, risks, controls, measures and mitigations, all whilst gaining hands on experience working in Government Departments and Agencies, enabling them to protect citizens and provide vital public services.
This year, the Government Security Profession are recruiting for its highest intake of 30 cyber apprentices across 14 government departments. So, come and join our future pipeline of government cyber security professionals.
It is a truly pivotal time for government security, the threat landscape in which we operate is more complex than it has ever been and is continuously evolving. Your time on the programme will be spent tackling these challenges. Are you ready to be a vital piece of the puzzle that helps protect our government, assets and our people? 
Have a natural flair for logically and creatively solving problems
Are passionate about technology
Are able to work independently and in co-operation with others, take responsibility and use their initiative
Are pro-active and enjoy preventing disasters before they happen
Can articulate complex issues clearly to a wide range of people
Want to make a real difference in the work they do
Are you a UK national, will be at least 18 years old by October 2021 and have knowledge and experience of Information Technology?
If you answered YES to the above questions, then the level 4 cyber apprentice scheme is for you!
To learn more about this fantastic opportunity and apply visit the Civil Service Jobs page.
For further information on the cyber apprenticeship scheme please contact GSP
Watch this short video from previous apprentices in this Cyber Apprentice video
Cyber security apprentice video transcript available here.