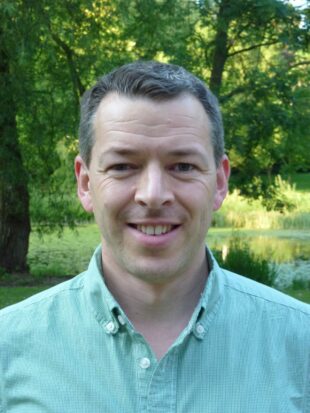 Hello, I'm Jonathan Lloyd White - welcome to my first blog as the Head of Profession for Security across Government.
Being Head of Profession is all about making sure that people working in government security have the right skills to do their jobs and have challenging, rewarding career paths. It's about making sure we have clear standards, training and qualifications to show that we are up to the task of keeping government secure. And it is about making sure the rest of government know that we are here to help them deliver high-quality, secure services to the public.
Right now security is a fascinating and exciting place to work and I'm passionate about helping the profession excel.
For me that means leading, not simply reacting to, the incredible changes going on around us.
Every day there are new and groundbreaking developments that the security profession gets involved in. From the rapid advances in digital technology to services that give customers direct access their data; from mobile and remote devices for our staff to shared buildings and spaces. From open source software to cloud based infrastructure… wherever you find innovation in government that's where you'll find security professionals working to ensure public services are provided securely.
I want to use this blog to keep you updated about what's happening and what we're doing to make the security profession even stronger than it already is. Over the next few months we'll be featuring blogs on hot security topics and also from colleagues in different Government Departments who will share their key security issues. We're aiming to include blogs on cyber security, personnel and physical security, business continuity and disaster recovery, information assurance and cloud computing, supplier assurance and accreditation, to name but a few.
Some of you might think that having a public blog on security issues is a bit risky! But we've moved on as a profession and I think we're ready for an open exchange of best practice and ideas. I hope you'll find the blogs interesting and would love to hear what you think.