'The changing face of government security' was this year's theme for the Government Security Group's second Government Security Symposium.
With over 400 security professionals under one roof, John Manzoni, Chief Executive of the Civil Service and Permanent Secretary for the Cabinet Office, opened the event, marking one year since the formation of the Government Security Group.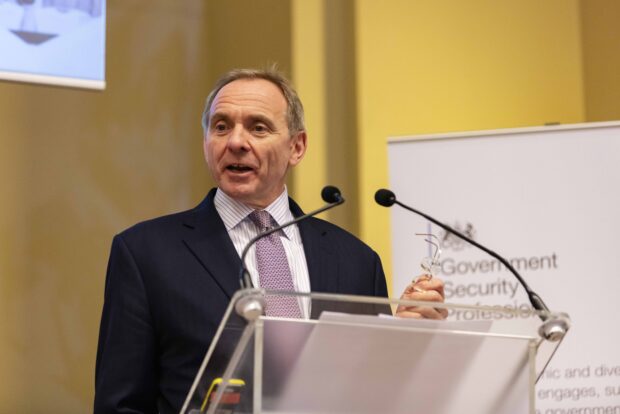 John highlighted the importance of improving security across government and talked about key progress to date and building a strong government security profession. 
Introducing our new Government Chief Security Officer
We welcomed onto the stage
the new government chief security officer, Dominic Fortescue,
who discussed his fascinating national security career that led him to 70 Whitehall.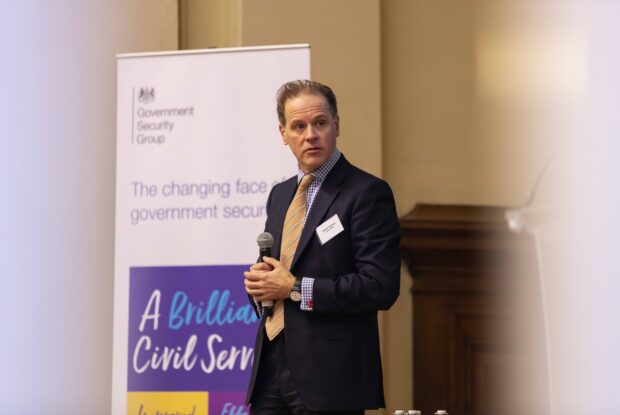 Dominic outlined his vision for the Government Security Group and the Government Security Function. He is dedicated to building a profession capable of meeting the protective security challenges of our times.
First-hand experiences
Dominic's speech was followed by panel discussions focussing on diversity and barriers within the security community, as well as on career pathways. Attendees heard first-hand stories from a cyber apprentice and a senior security adviser - learning about what opportunities are available in the profession, and how you can transition from private sector to the civil service.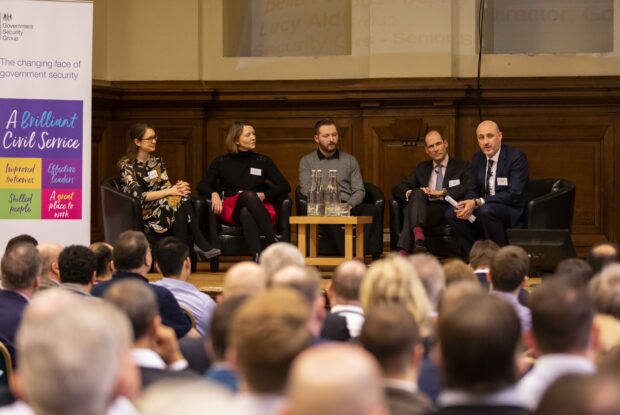 The event was an opportunity for colleagues to share thoughts and exchange ideas together as a community of security professionals.
Participants chose from a range of nine workshops demonstrating the cross-government effort on security. Workshops from CPNI, HM Prison Service, UK NACE, as well as Government Security Group colleagues, covered topics from cutting edge tech to security in prisons, trends in security and insider threats.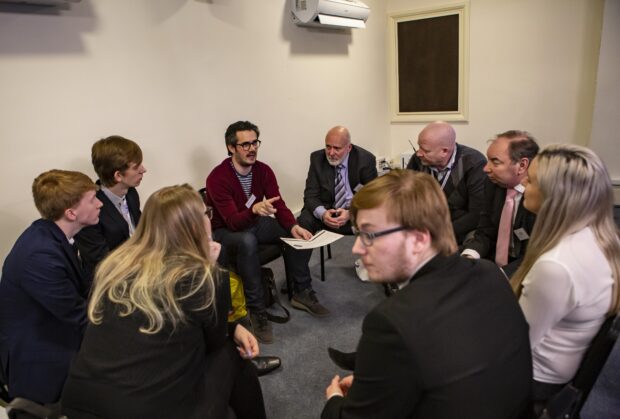 Recognising Our People
The day culminated in the highlight of the inaugural 'Recognising Our People' awards for colleagues in government security.
The awards showcased the variety and high quality of the work in government security and how the profession contributes towards achieving the vision of 'a brilliant Civil Service'.
Winners included: Team Award - Security Team from Department for Education (pictured below); Individual Achievement Award - Donna Louise Wright from DVLA; and Innovation Award - Cyber Team from HMRC.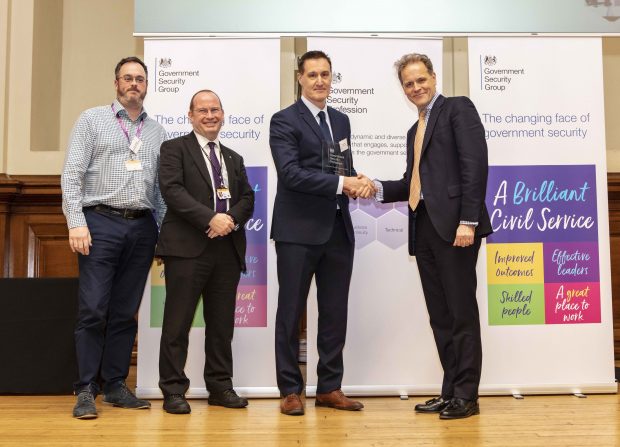 The symposium also featured collaborations with small business partners, allowing attendees to see and hear about the latest products and joint-working between the private sector and government around protective security.
Oliver Dowden CBE, MP, Minister for Implementation, also met with delegates and private sector partners during a special reception for the security profession following the symposium.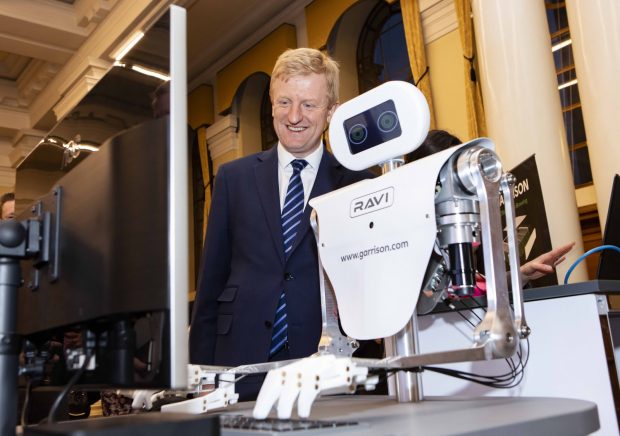 Cabinet Office Minister, Oliver Dowden CBE MP at the Garrison stand.
Keep an eye out for the next blog post on cyber apprentices working within civil service coming soon.  
Government Security Profession