Hi, I'm Jemima

, a cyber security apprentice. 

I joined the Government Security Profession straight after college in October 2018. This is my first ever job as most of my time at college was spent studying or doing volunteer work. 
I'm doing a level 4 cyber security apprenticeship, the key things I will be learning are Ethical Hacking, Penetration Testing, Cryptography, Encryption, Open Source Intelligence and Information Security Standards.
I am currently building and setting up servers which will be distributed across the country to our remote sites. I also monitor network traffic for devices connected to Gov Wi-Fi which is very interesting as the software we use recognises malware,
which is then dealt with accordingly.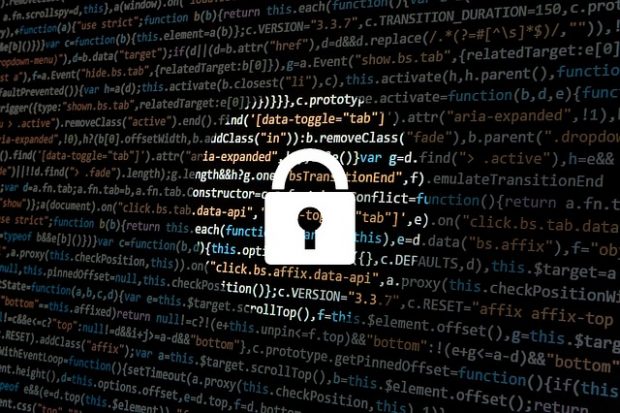 I would say the thing I enjoy most about the apprenticeship is the exposure I get to cyber related activities. I have been to many cyber security events where I have seen new emerging techniques which will improve security, but I have also seen hacks on new technology and how you can manipulate this. I'm very lucky to have a mentor who has a wealth of knowledge, constantly gives me new ideas of things I can do and learn and also introduces me to other cyber security professionals across government.
Annual Cyber Security Apprenticeship Event
I recently attended the annual networking day for Level 4 Cyber Security Apprentices which was held this month in Central London. We had a variety of entertaining and informative speakers, and around 50 apprentices and managers travelled from all over the UK to attend.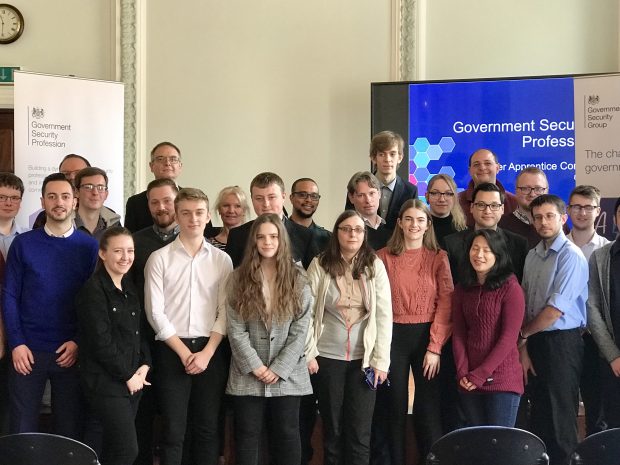 Lucy Aldous (Deputy Director, Policy & Strategy, Cabinet Office) provided some background to the Government Security Profession. Lucy outlined how the security landscape is changing, and creating a profession with apprentices is an important part of growing and developing our own cyber security skills and capability. It was also a great opportunity to see how the Profession Framework will enable security professionals to grow their skills as they progress in their careers.
It was interesting to hear from other cyber apprentices including; Callum (MOD), Max (NDA), Samantha (HMRC) and John (DfT) speaking on the varied and exciting work they are doing and their experiences sp far. It's was super to hear from an ex apprentice, Mahbubul Islam from GDS (who completed an Information Assurance apprenticeship a few years ago), underlining how his apprenticeship has provided a solid foundation to his subsequent career in government security.
The Government Security Profession facilitated an interactive session on the Profession Framework with an emphasis on career pathways to engage apprentices and hear their views. The apprentices contributed some very informative ideas and suggestions about how to support their career progression. Apprentices will be encouraged to use the framework along with other government security professionals in future.
Lastly, keynote speaker Will Harvey (Deputy Director, Cyber Defence, Cabinet Office) talked about his varied career in cyber security, demonstrating to the apprentices how his various roles have evolved and what their future career possibilities might be.
If you are interested in a career in government cyber security, Government Security Profession are pleased to say that recruitment of Level 4 cyber apprentices for 2019 will open for applications 15
th
April. Click here to find out more. 
Jemima