The Government Security Profession's team had a busy and successful time at a collaborative 'Careers Immersion Evening, hosted by Sikh Professionals from a variety of sectors. The event was an opportunity for various organisations to talk to A-Level and university students, as well as graduates about the types of job roles they offer and entry schemes.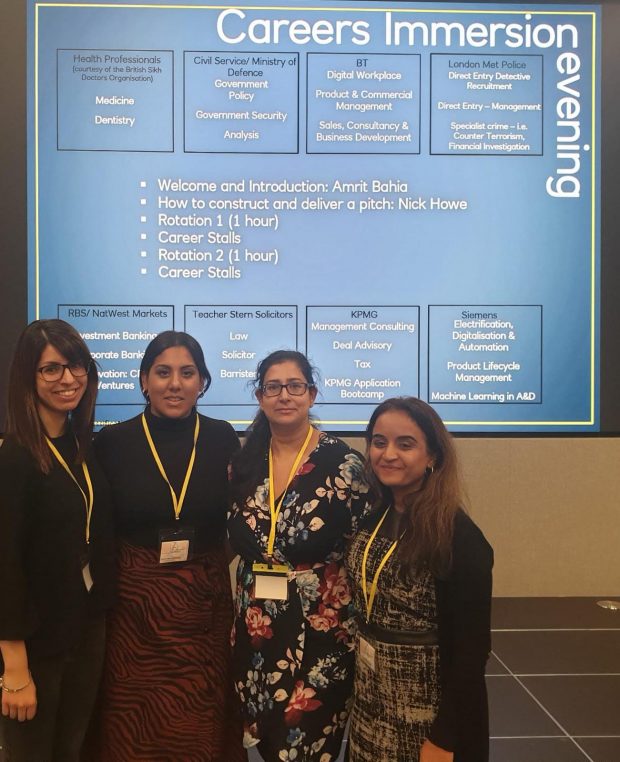 Alongside colleagues from the Ministry of Defence, the team jointly represented careers on offer within the Government Security Profession, Defence industry and across the wider Civil Service - plugging the Fast Stream recruitment scheme.  Alongside us in the room were a range of industry representatives including KPMG, the Met Police, BT, RBS/Natwest and Professionals in the Law and Medical industry.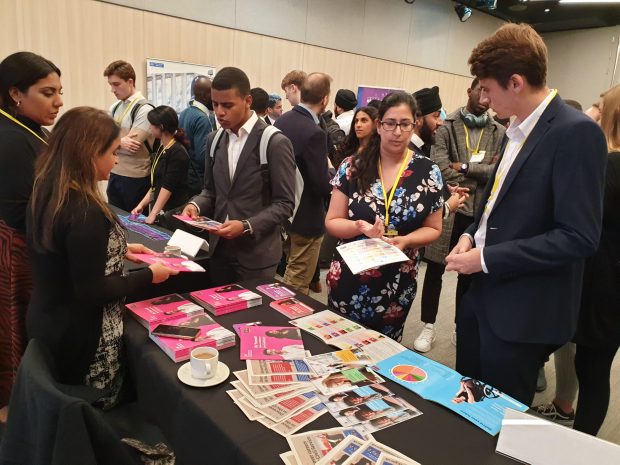 It was a great opportunity to speak to students, from all over the UK about the types of roles they are considering and promote the vast range of interesting and rewarding careers in Government Security and across the Civil Service, as well as the fascinating work we are doing to increase diversity and inclusion.
If you are looking for an exciting and challenging job role, then check out careers within Government Security here