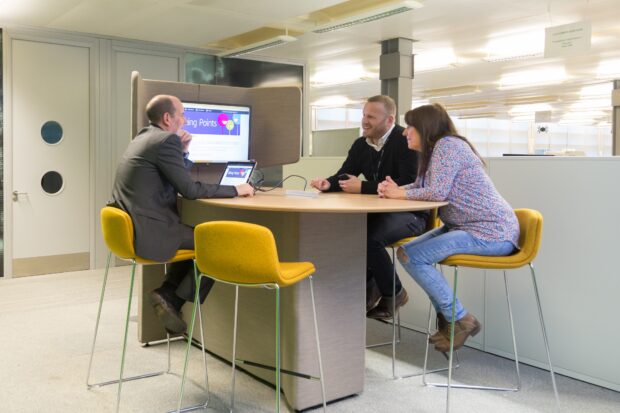 If you're a government security professional then I hope you'll already know how important I believe having a strong Government Security Profession is. As part of the Cabinet Office Transforming Government Security Strategy, we're building a team dedicated to the future development of the Security Profession. I'm very pleased to be able tell you that the first recruits started this month. We're currently advertising for more talented people to join the team - a fantastic opportunity to work right at the heart of building a strong and vibrant security community.
All the posts are open to both external and civil service applicants and are being advertised on Civil Service Jobs:
Why do I think a strong security profession is so important? If you work in a government security role being part of the Profession will enable you to both develop and maintain the skills / expertise you'll need to thrive in your career.
The development of the Profession will also help us to attract more talented people, from diverse backgrounds, enhancing our response to the many cyber and other security threats that Government faces now and in the future.
Here are some of the things I'll be asking the new Government Security Profession Team to focus on straight away:
setting up cyber security development programmes for security professionals and senior leaders across Government
helping us all get more from our Continuous Professional Development, which facilitates a holistic approach across the specialisms
increasing the visibility of the profession
building strong links and relationships with other government professions and non-government partners.
I'll keep you updated on progress with these initiatives and the rest of the Profession Team's activities over the next few months through emails and a series of roadshows across the UK.
In the meantime, the Profession Team and I would be pleased to hear any thoughts and ideas you have on taking the profession forwards. We will set up a team inbox shortly. Until then please feel free to email me at jon.ashton@hmrc.gsi.gov.uk
Jon Ashton, Head of Profession - Government Security