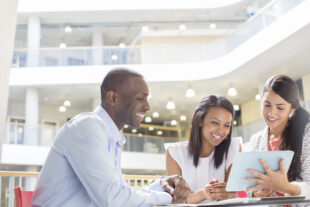 I'm very pleased to provide an update on the Cyber Security Technologist Level 4 Apprenticeship Scheme in this blog post.
The Government Security Professions Unit has just finished the 2017 recruitment cycle for this exciting apprenticeship scheme, and we are now bringing in a further 26 apprentices into 10 departments. This means we now have 50 cyber security apprentices working across government, ranging from Cabinet Office to NHS Digital.
Our apprentices are getting involved in a variety of interesting tasks in their day-to-day work including:
incident management
phishing and threat intelligence
risk assessment.
On-the-job tasks and learning complement formal classroom training, which includes modules on:
networking principles
cryptography and encryption
malware analysis.
We have conducted a review of the scheme as it currently runs, and there was a lot of positive feedback from apprentices who are currently taking part. More than 75% of respondents stated that they would recommend the apprenticeship to those who were considering a career in cyber security. One apprentice stated, 'there isn't a day when I don't enjoy my job.'
I am very encouraged to hear feedback like this. But I'm also committed to ensuring that the apprenticeship is constantly evolving so that the experience of apprentices, managers, and departments continues to be as positive as possible.
One of the ways we will do this is to create networking events for apprentices and participating departments. This will be useful for apprentices who wish to establish contacts for the longevity of their career, and enable managers to share best practice in terms of supporting their apprentice through training and career progression.
I am delighted to be welcoming the security professionals of the future to government. I am sure all of us in the security community look forward to supporting them throughout their career as part of the Government Security Profession.
For further information on the cyber apprenticeship scheme, please contact Dave Benson-Hill at dmb.benson-hill@hmrc.gsi.gov.uk.
Jon Ashton, Head of Profession - Government Security