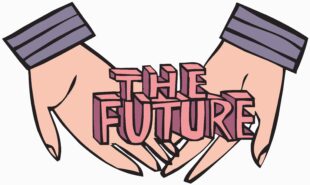 The first ever networking day for Level 4 Cyber Security Technologist Apprentices was held in London on 1st March 2018. This was also another first, as the new Government Security Profession brand was used to welcome everyone to their profession. Over 50 apprentices and managers braved the weather and travelled from all over the country to attend.
We had a variety of entertaining and informative speakers. Peter from the National Cyber Security Centre took the apprentices through a typical timeline of NCSC's response to a cyber-attack, using the recent WannaCry incident as an example of how cyber security skills are so important to the country's response to cyber-attacks.
Ben Aung (Deputy Director, Cabinet Office) explained the background to the programme of transformation of government security, and how the future model will enable security professionals to develop their skills as they progress careers.
Will Harvey (Deputy Director, HMRC) talked about his varied career in cyber security. It was an informative session, demonstrating to the apprentices how the work has evolved and what their future career possibilities might be.
I spoke about how the security landscape is changing, and how creating a government security profession with apprentices is an important part of growing and developing our own cyber security skills.
We also heard from cyber apprentices Reyana (NHS Digital) and Kaushal (Defra) who spoke about the varied and exciting work they are doing and their experience of the apprenticeship so far. It is incredibly satisfying to hear about the practical difference that the apprentice scheme is making in departments. Anthony and Michael (HMRC) spoke on their vision for apprentice networking across government and everyone was keen to explore more ways of supporting each other. The Government Security Profession Unit look forward to working with Anthony, Jasmin and Michael to make their proposals reality.
The attendees contributed to some very informative sessions giving ideas and suggestions about how to build the apprentice community and their feedback on better ways to share security opportunities across and outside government to support their career progression.
If you are interested in a career in government cyber security, I'm very pleased to say that recruitment of Level 4 cyber apprentices for 2018 will open for business in a few weeks' time. Watch this space!
If you want to find out about Cyber Security apprenticeships, please get in touch with the Government Security Profession Unit who will be happy to help.
Jon Ashton, Head of Profession - Government Security