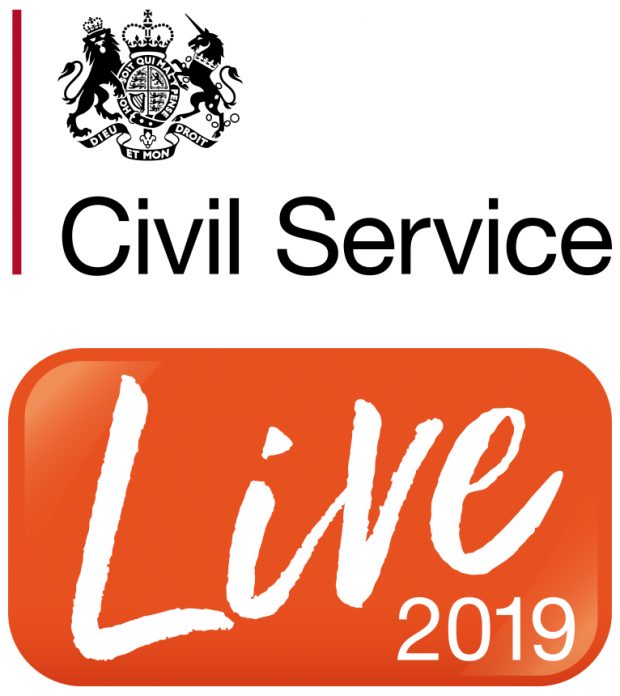 Government Security successfully concluded a UK tour at Civil Service Live 2019. The energy and enthusiasm of all those involved continued throughout all regions. Tour stops included Edinburgh, Cardiff, Newcastle, Manchester and lastly London (2 days), with London hosting the busiest Civil Service Live with nearly 9000 delegates attending! 
The tour was a perfect way to celebrate the way Government Security is developing in this evolving era and how we are growing an excellent Government Security Profession.
Government Security presentations 
Dominic Fortescue, Government Chief Security Officer (GCSO), and other members of the Government Security Group senior management team ran sold out interactive presentations across the five regions.
Audience members heard about the future vision of Government Security, and how Government Security will be recognised as central to the task of securing government, at home and overseas. This was an opportunity to share the following five key points about Government Security:  
An integrated and impactful Security Function

Dynamically responsive to risk

Excellent security shared services

Insightful and expert colleagues

An exciting and rewarding Security Profession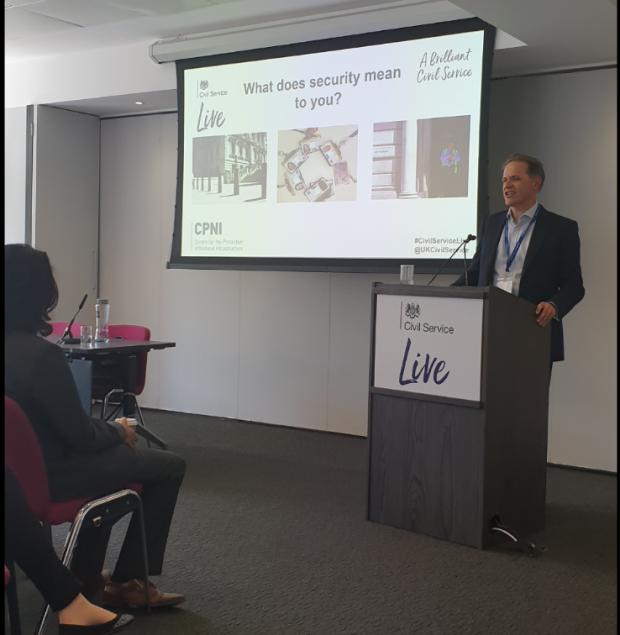 Interactive panel discussions
We were really excited to host two panel discussions in Manchester and London, with nearly 100 delegates attending each session. These were chaired by Dominic with expert security professionals from the civil service and industry. Panel members and delegates wore bluetooth headphones, this was Government Security's own version of a silent disco!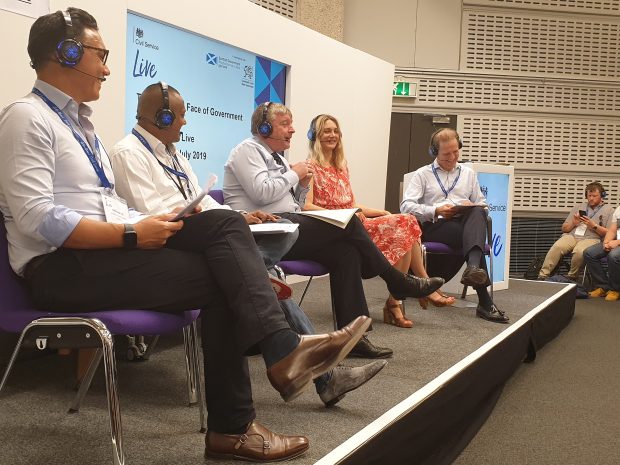 Panel members spoke about their previous career experiences, skills and top tips for those interested in joining the profession.
Industry representatives on the panel provided an external perspective on security trends and how working together is vital in collectively raising standards.
Dominic asked the experts why they thought government security is a great place to work. It was clear that what matters to our panel members is working with great people, having a 'sense of belonging' by constantly being encouraged to feel empowered, and the first hand experience to the evolving and dynamic threat landscape.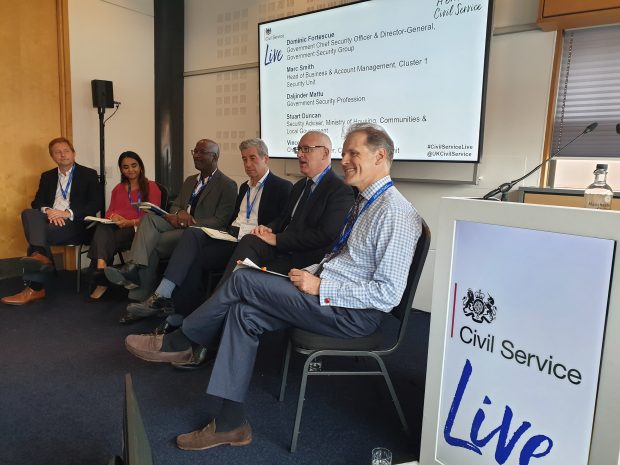 Government Security hub
The hub had a constant flow of visitors, wanting to know more about Government Security and how they can join us to build a successful and interesting career in this field. We shared with visitors a draft career framework, and how this tool will be beneficial for a career in the security profession. 
The hub also showcased lots of security education and awareness material for delegates to gain a greater understanding of how security applies to all, whether you work in security or not!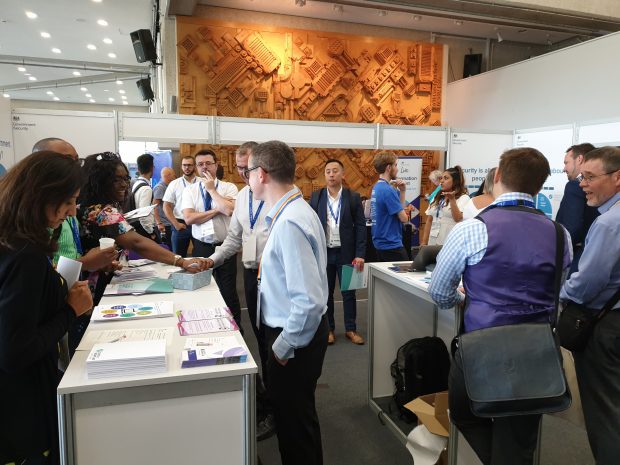 Mobile phone hacking demo
In London, we were lucky enough to have a series of fascinating demonstrations by UK National Authority for Counter Eavesdropping (UK NACE) on mobile phone hacking. Stirring up mass interest from delegates, this was also a great way of demonstrating security in action and a reminder of the importance of security education and awareness.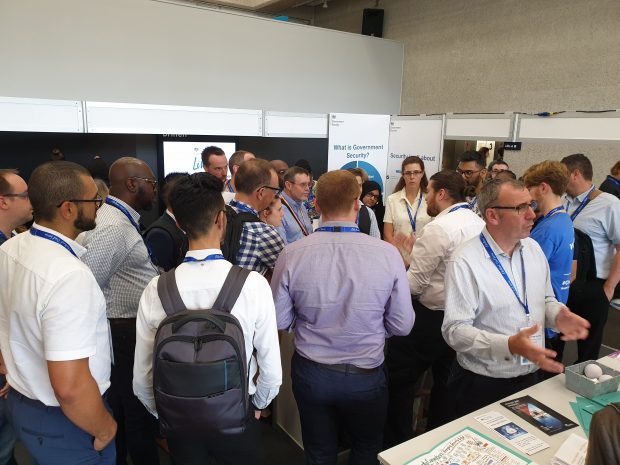 Government Security truly is a great place to work
A huge thank you to all colleagues involved who have truly shown themselves to be committed to demonstrating that Government Security is a great place to work. Civil Service Live 2019 may be over for this year, but we are already sharing work on how to make ourselves bigger for next year!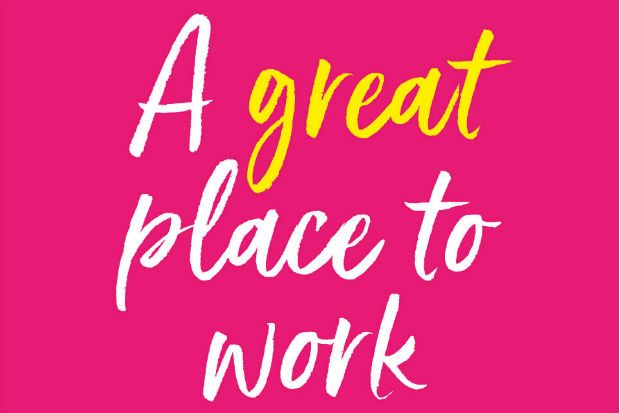 Reena - Government Security Profession